Living Super maintains CANSTAR 5-star rating for outstanding value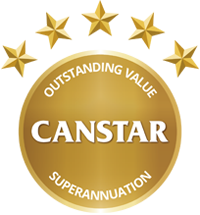 ING DIRECT Living Super has maintained its CANSTAR 5-star rating for Outstanding Value in 2016, for the fourth year in a row. In the latest CANSTAR Ratings, Living Super ranked 5/5 for Outstanding Value across the 'Starter', 'Builder', and 'Wealth Accumulator' profiles, and scored 4/5 for the 'Established' and 'Pre-Retiree' profiles. In all categories, Living Super was ahead of the market average for price and feature value.
Complete this short-form to set up a superannuation fund with ING Super.

Use this fund for all jobs to keep your super money in one place.